Hearth Pads
The finishing touch that makes all the difference.
Protect your floor while adding a complementary design element to your home. Our premium tile hearth pads are ULC/UL listed to keep floors safe from embers, and there's nothing to crack, splinter or warp. Choose from a wide variety of styles and colours to suit your room design.  The installation superheroes at Cook's can also create custom sizes and shapes to fit perfectly.  
Angle Iron Frame
Nothing to crack, splinter or warp
Instant Installation
Simply lay over existing flooring
Safe floor protection – ULC listed
Ember protector
Flat wall or corner pads
Custom sizes & shapes available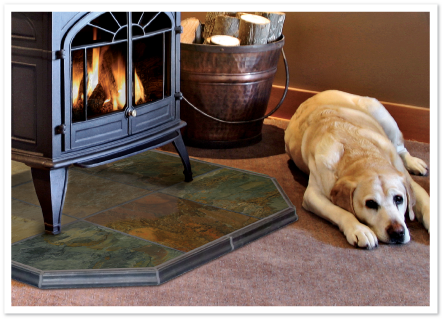 Trust us for your total home comfort needs.