Gas Stoves
Gas Stoves supply a constant flow of both radiant heat and naturally convected warm air. Continuously warming objects in its path, radiant heat satisfies your comfort needs with up to 25% less overall energy compared to forced air systems.
Cooks carry a wide variety of gas stoves from Enviro and Valor.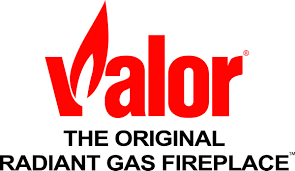 Valor Gas Stove Features
Programmable ValorStat Plus Remote Control
The ValorStat Plus Remote Control gives you the power to select, adjust and program the desired temperature that you want.
Heats without electricity or a fan
Valor fireplaces are fully functional heaters that don't use electricity. Our products provide efficient warmth, designed to heat your home without a fan or power supply.
Standard Safety Barrier Screen
Fireplace surfaces, in particular the glass viewing window, are extremely hot during operation and will remain hot for a period of time after the fireplace is turned off.
Direct Vent Installation
Exhaust system for gas fireplaces that is gravity induced. No chimney is required and allows for vast installation opportunities.
Rear Vent Installation
Install your Valor freestanding fireplace in most above grade, exterior walls with no visible vent.
Realistic Logs & Liners
Quality materials and finishes ensure our customers have a longer lasting fireplace.
Modulating Flame
Your Valor Fireplace will turn down for steady even heat, ideal for any family environment or living space.
Extended Warranty
Register the warranty for your Valor fireplace to ensure optimal support and potential future benefits.



Trust us for your total home comfort needs.