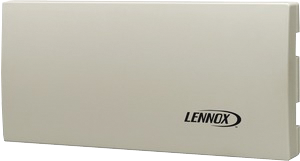 iHarmony Zone Control Module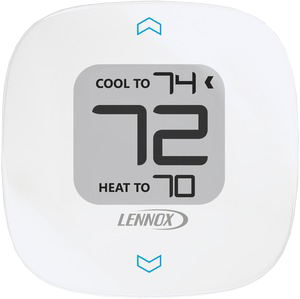 Zone Stat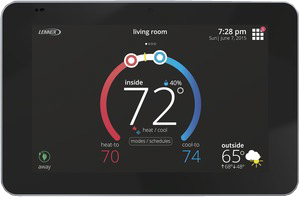 Main floor Stat
(Wifi and diagnostics)
iHarmony Zoning System
Zoned homes cost less to heat and are more comfortable with the iHarmony Zoning System!
A Lennox® iHarmony zoning system uses motorized dampers in your ducts to reduce or increase airflow to different parts of your home, making sure they're kept just how you want them.
Greater control over heating and cooling
A Lennox zoning system divides your home into as many as four "zones," giving you more options for controlling your family's comfort and your home's energy usage.
Use your phone to control zones remotely
When you combine an iHarmony zoning system with an iComfort® thermostat, you can adjust the temperature in any zone remotely with your smartphone, tablet or other web-enabled device.
Smarter use of energy
By directing air to where it's needed most, a Lennox® zoning system doesn't waste energy overheating or overcooling other areas.
Your comfort, your way, every day
Lennox® zoning systems let you create your comfortable environment, your way. Depending on the size of your home, up to 4 different zones can be established, and you can customize settings according to your needs.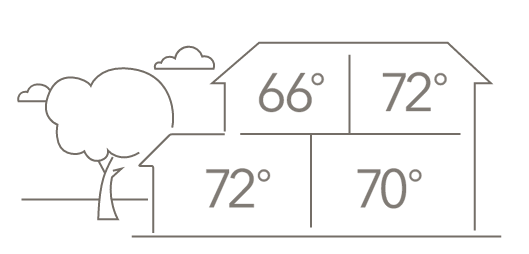 Trust us for your total home comfort needs.