Water Softeners
Water softeners remove excess magnesium and calcium in your water by exchanging it for sodium in a process called ion exchange. See our recommendations for water softeners, including specialty softeners below.
• Reduces build-up film
• Whiter and brighter laundry while using up to 45-50% less detergents
• Virtually eliminates hard water spotting on glassware & dishes
• Reduces scale build-up in water lines, dishwashers, boilers and hot water tanks which lowers energy & operational cost.
• Saves on the carbon footprint.
• Time of day super capacitor backup for power loss
• Large LCD display with blue backlit
• Service and queued regeneration faucet icon
• Easy electronic programming. Programmable time clock or metered
• Displays regeneration step and time remaining during regeneration
• Programming stored in memory and will not be lost due to power outages
• Regeneration type "other "will allow programming up to 20 different cycle steps
• Time of day super capacitor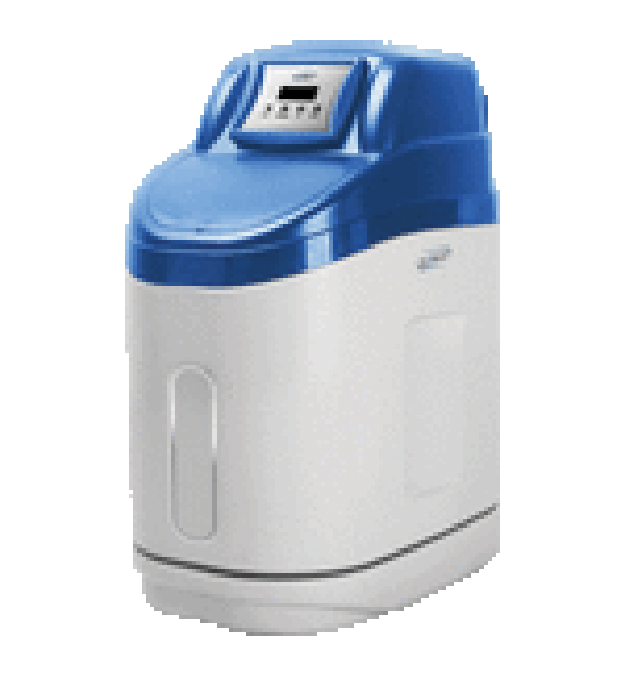 Mini Cabinet Softener
• Adjustable cycles for peak efficiency
• Uses 78% less salt and 77% less water than conventional water softeners
• High-efficiency fine mesh cation resin
• Brine safety valve provides additional overflow protection
• ECS-34 Model has the added benefit of being a whole-house filtration system as well as a softener – removing bad tastes & odours caused by chlorine & organics
• Seven Year System Warranty
• Lifetime Pressure Tank & Cabinet Warranty


Trust us for your total home comfort needs.