Indirect Hot Water Tanks
Cooks carry a variety of water heaters for every home and budget including: gas, gas combination, electric, heat pump, tankless, solar and indirect. Ask the experts at Cook's Plumbing, Heating and Cooling.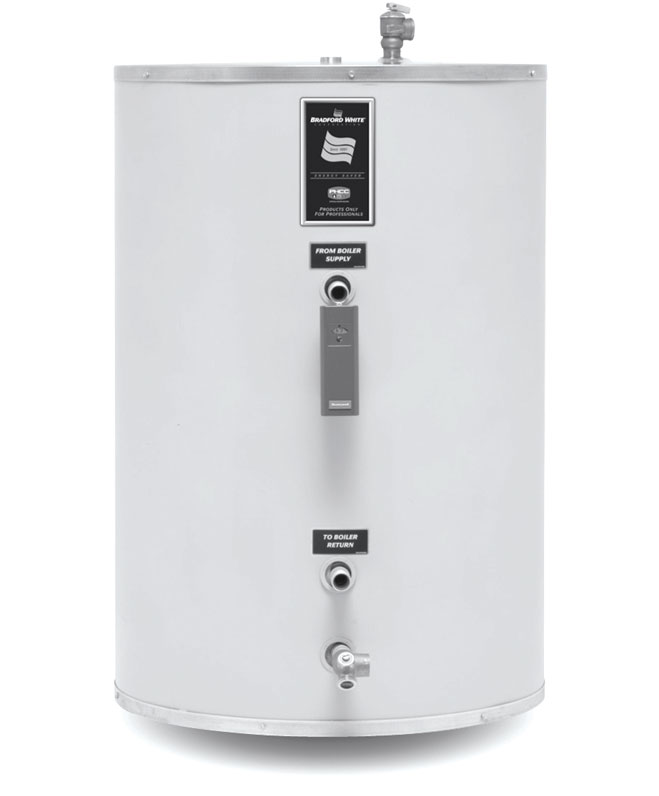 Bradford White
PowerStor Series® SS Stainless Steel Single-wall
• Stainless Steel Heat Exchanger
• Immersed Adjustable Honeywell Aquastat (adjustable from 80°F to 160°F)
• Supply and Return Connections—3⁄4" (1" NPT on RTV-120)
• 2" Non-CFC Foam Insulation—Reducing the amount of heat loss. This results in less energy consumption, improved operation efficiencies and jacket rigidity.
• Potable Water Connections—3/4" NPT (11⁄4" NPT on RTV-120)
• T&P Relief Valve—Included
• Steel Jacket
• Low Restriction Brass Drain/Cold Inlet Valve
• AHRI Certified
• Limited Lifetime Tank and Heat Exchanger Warranties / 6-Year Limited Warranty on Component Parts.
• 5-Year Limited Tank Warranties on Commercial Models / 1-Year Limited Warranty of Component parts


Trust us for your total home comfort needs.