Pressure Tanks
By applying compressed air, a pressure tank and pump keeps you with a steady supply of water from your well system. If your home is supplied by well water, odds are you have a pressure tank close to it. The pressure tank has two chambers inside of it; one for water and the other contains compressed air. When it comes to water storage needs, Cook's can help you beat corrosion with polyethylene, fibre glass or metal pressure tanks.
Why do you need a well tank?
Your well pump forces water to the surface. Without a well tank, the well pump would need to turn on every time you opened a faucet in order to maintain water pressure. Your well tank acts as a water storage container giving your well pump a much needed rest in between cycles. When air pressure inside the well tank decreases due to water usage, a pressure switch automatically activates telling the well pump to fill the water. This assures an ample supply of well water will be on hand the next time you need it.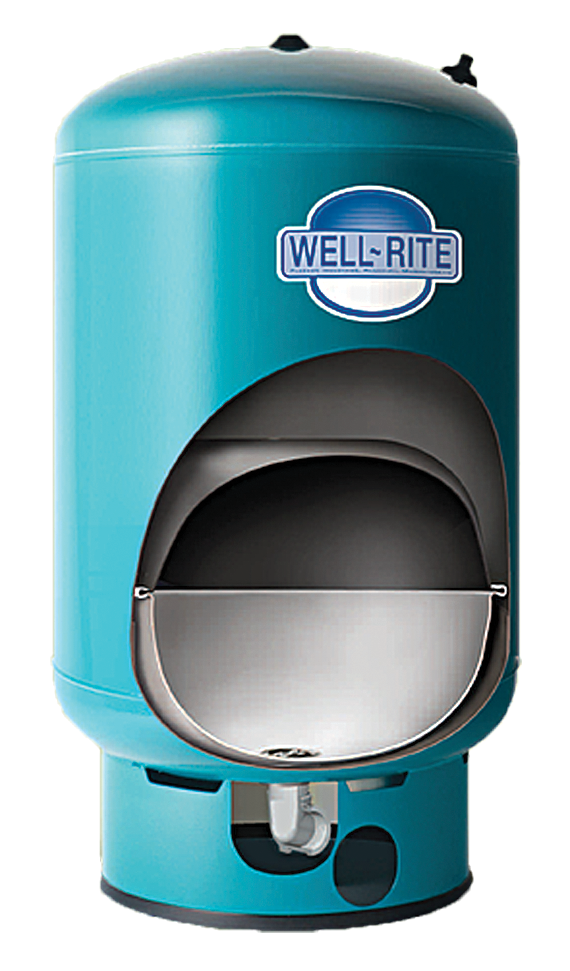 Well-Rite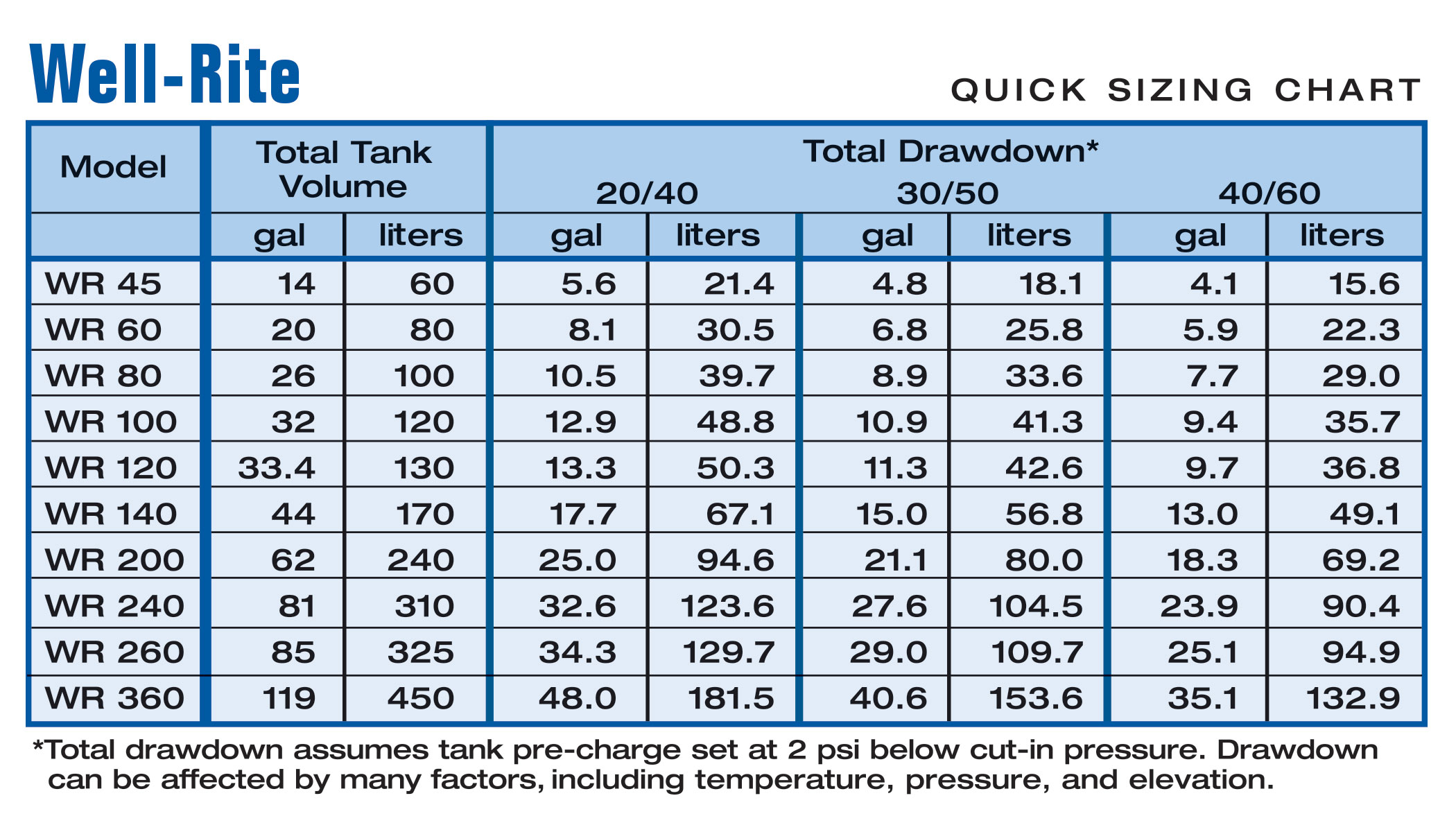 • 16 gauge solid steel tank, finished with highest quality urethane paint.
• Water chamber is independent of tank walls, allowing diaphragms to be sized properly for each tank.
• Steel clench ring regulates movement and prevents diaphragm from rubbing against tank wall.
• Condensation reducing design virtually eliminates external corrosion.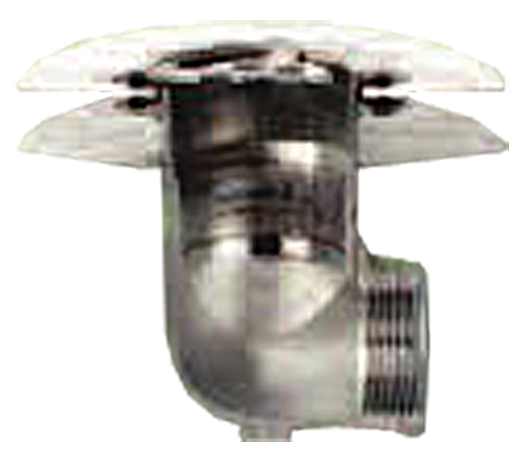 Patented, welded, all stainless steel water connection has separate air and water seals.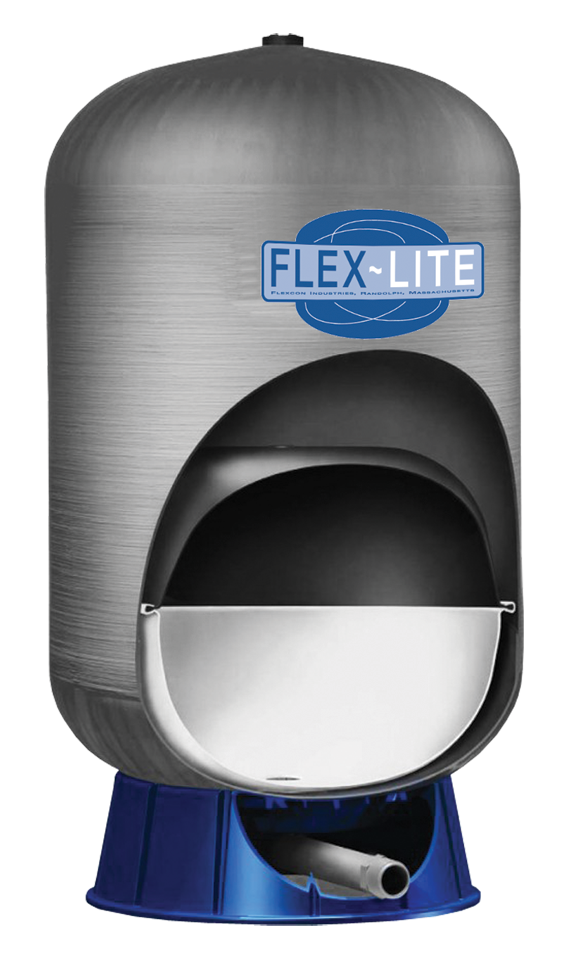 Flex-Rite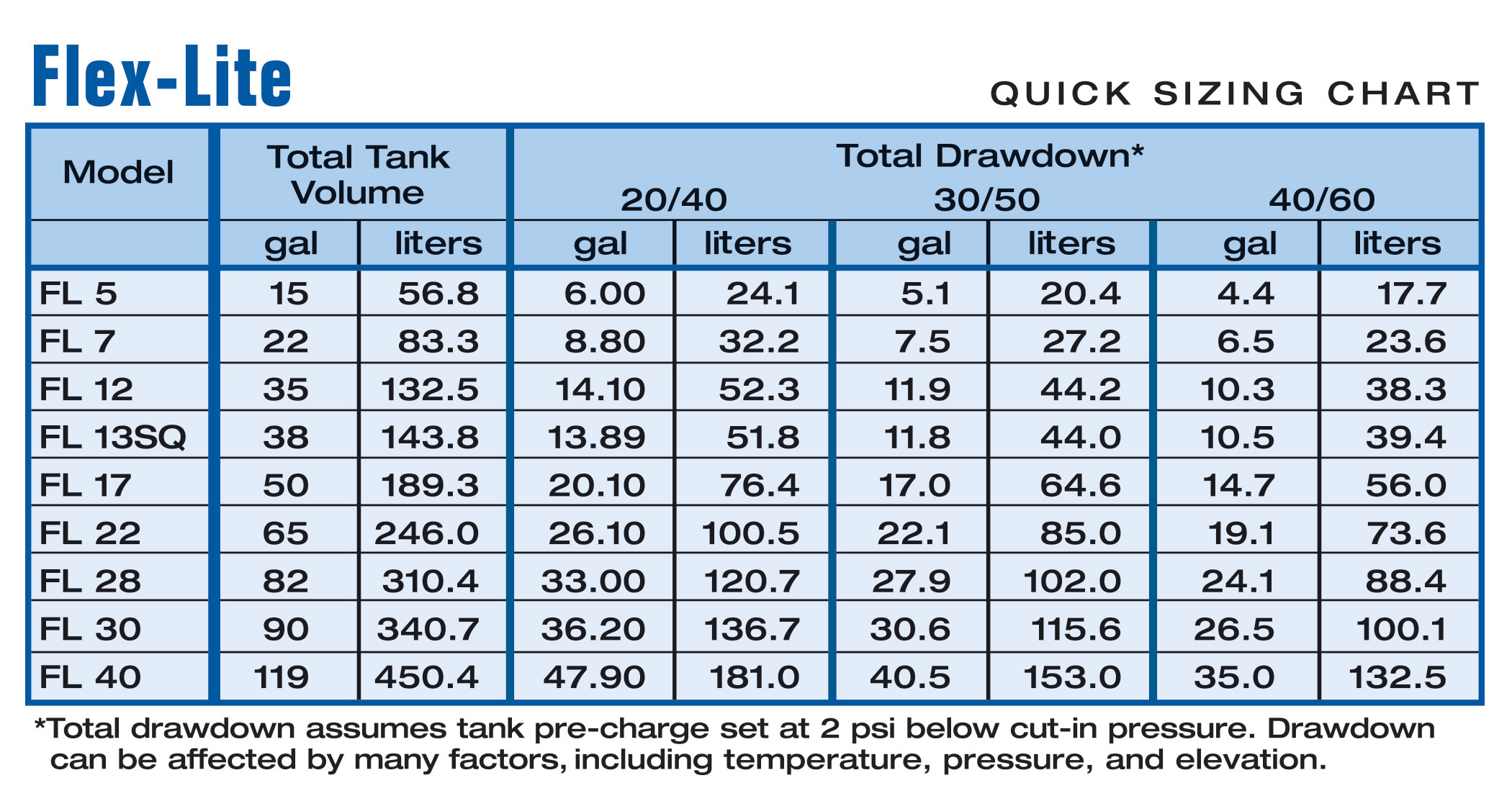 • Super-sized. Larger tank size offers greater drawdown capacity.
• Precision injection molded domes for uniform wall thickness and consistent engineered dome profiles.
• High tech spin welding process permanently fuses precision injection molded domes to the extruded cylinder.
• Flexcon's patented CAD-2 controlled action diaphragm design enables the tank's water chamber to be sized for the optimum drawdown capacity of each tank.
• Rugged base engineered to withstand maximum loads and extreme environmental conditions.
• Reinforced with durable, continuous strand fiberglass and sealed from the environment with weather resistant epoxy resin. Suitable for underground installation.
• Tough, injection molded, rigid PVC connection for easy installation and life-time performance.
• CAD-2 diaphragm technology: strong 100% butyl diaphragm and copolymer prolypropylene lower water chamber for maximum water and air separation.
A Recognized Leader in Composite Pressure Tank Design
WELLMATE has become synonymous with innovative solutions for water storage and pressure boosting applications. State-of-the-art winding equipment, the best materials and an ISO-9001 certified manufacturing facility guarantee that their one-piece composite construction is second to none, providing you with truly world-class products. In addition, their latest quick-connect advancements demonstrate an ongoing commitment to making the best tanks in the industry.
Amtrol Pressure Tanks
Amtrol's invention of the diaphragm expansion tank. This innovative newer product not only controlled system pressure in heating and chilled water systems, it also helped to significantly reduce energy consumption.


Trust us for your total home comfort needs.