Electric Hot Water
Cooks carry a variety of water heaters for every home and budget including: gas, gas combination, electric, heat pump, tankless, solar and indirect. Ask the experts at Cook's Plumbing, Heating and Cooling.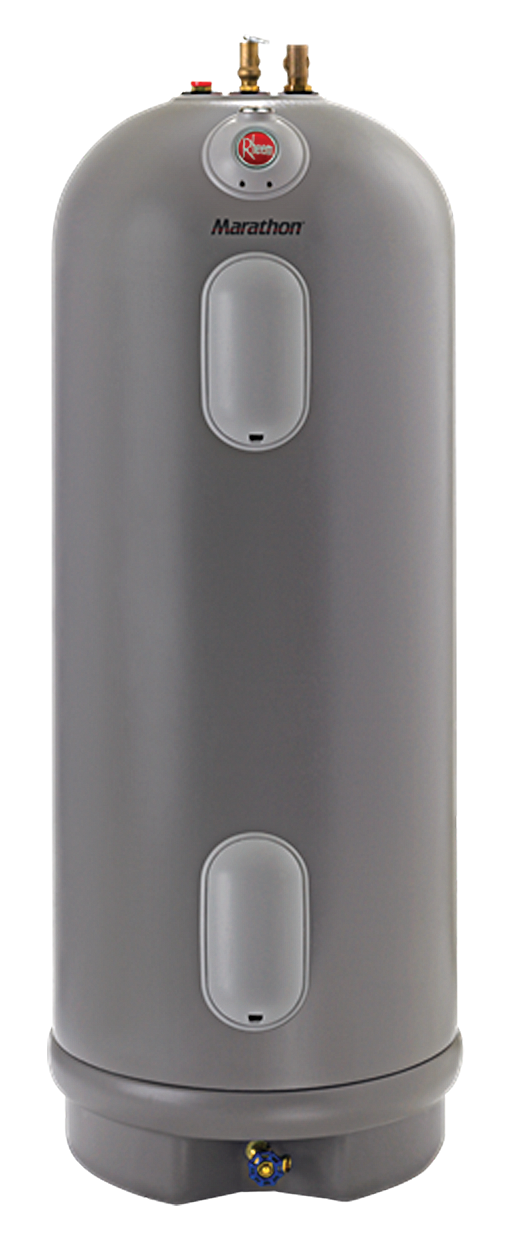 Rheem Marathon: Electric 40
• Highest efficiency available
• 40 or 60 gallon capacity
• Non-metalic tank is mpervious to rust and corrosion
• Tank has unmatched strength
• Polyurethane insulation helps reduce energy consumption
• Full-flow, brass drain valve
• Temperature and pressure relief valve
• Lifetime limited warranty on tanks
• 6 yr warranty on parts


Trust us for your total home comfort needs.