Direct Vent Wall Furnaces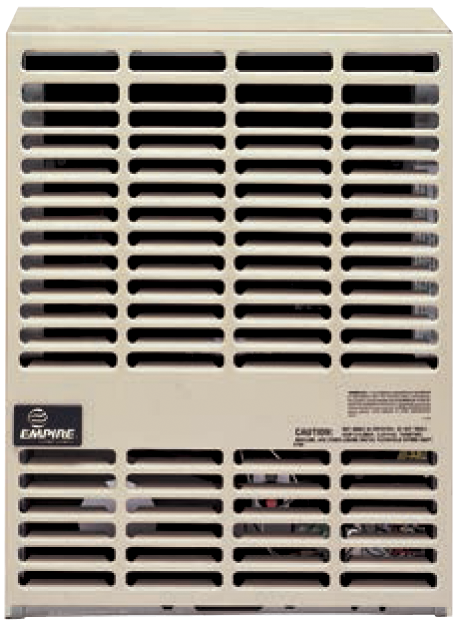 DV-210/215
DV-210's BTUs: 10,000

DV-215's BTUs: 15,000

• Matchless pushbutton Piezo ignition
• No electricy needed for wall thermostat operation
• Inexpensive compared to electric heat
• No chimney required
• Heats without electricity
• Includes standard vent kit through outside wall
• DV-25/35, optional blower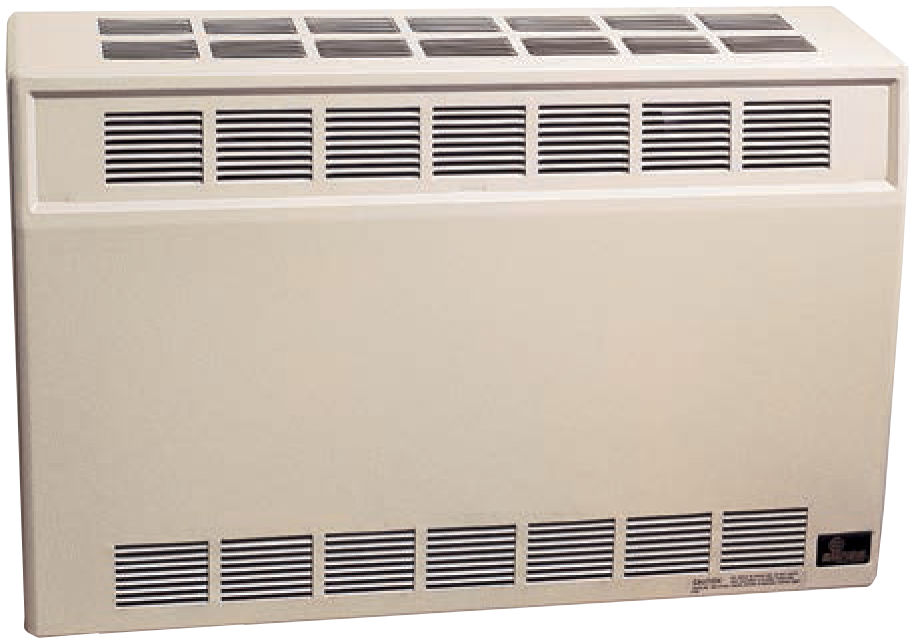 DV-25/35
DV-25's BTUs: 25,000

DV35's BTUs: 35,000

• Matchless pushbutton Piezo ignition
• No electricy needed for wall thermostat operation
• Inexpensive compared to electric heat
• No chimney required
• Heats without electricity
• Includes standard vent kit through outside wall
• DV-25/35, optional blower

DV-55

DBTUs: 35,000
.
• Direct vent kit through the wall
• May be recessed between standard wall studs
• Install on outside walls
• Inexpensive compared to electric heat
• Matchless pushbutton Piezo ignition
• Optional 24-volt wall thermostat
• Counter blower circulates warm air at floor level
• Up to 76% A.F.U.E.


Trust us for your total home comfort needs.