ULTRABlack Double Wall Stove Chimney Pipe
NEVER, EVER BUY ANOTHER STOVE PIPE
Designed to be used as a connector between a freestanding wood burning stove and a masonry or metal chimney, the ULTRABlack chimney systems are the most attractive double wall product on the market; no unsightly slots or vents.
Double Wall Construction with a 3/8" air space between inner and outer pipes provides superior insulating value to single wall pipe. Better insulating value keeps flue gas temperatures higher. This helps your wood stove perform with an enhanced draft, which provides:
Less chance for moisture or soot build up within the vent
Reduced smoking of the stove at start up
Increased efficiency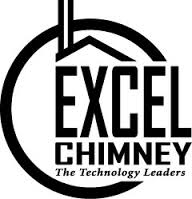 ULTRABlack not only keeps the flue temperatures higher, it keeps the outer pipe temperatures cooler. This allows ULTRABlack to be installed with only 6" clearance to combustible materials. Single wall stove pipe requires an 18" clearance, which typically means your wood stove sits further away from the wall and takes up valuable space within the room.
Olympia Double Black Wall Stove Chimney Pipe
IT ALL STARTS WITH SUPERIOR PIPE
Meets the requirements of the NFPA 211, CSA B365, UL 103 HT and ULCS629 standards
Stronger, more durable pipe. Outer wall is made from 0.024″ steelThe best selection of pipe lengths, slip sections and telescoping sections in the industryExclusive Termal Web™ design creates a free airflow that results in a cooler outer pipe temperaturePerfectly roundLaser welded


Trust us for your total home comfort needs.