Navien Standard
NPE-210S
• 19,900 – 180,000 BTH/H
• Ultra condensing efficiency
• Dual stainless steel heat exchangers
• Cascading capable
• Front panel command centre
• 4.6 GPM (77ºF, 43ºC temperature rise)
• Low NOx emissions (less than 20ppm)
• 15 yr heat exchanger warranty
• 5 yr parts warranty
• Minimum flow rate 0.5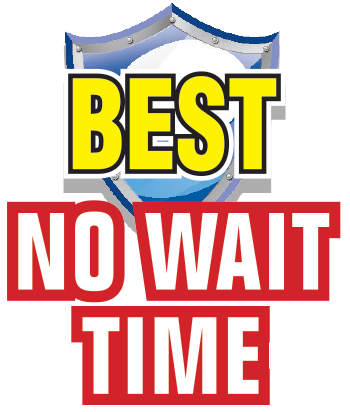 Navien Advanced
NPE-210A
• 19,900 – 180,000 BTH/H
• Internal buffer tank and recirculation pump
• Ultra condensing efficiency
• Dual stainless steel heat exchangers
• Cascading capapble
• Front panel command centre
• 4.6 GPM (77ºF, 43ºC temperature rise)
• Low NOx emissions (less than 20ppm)
• Storage tank
• Recirculation ready
• 15 yr heat exchanger warranty
• 5 yr parts warranty
• Minimum flow rate 0.0
Tankless Hot Water Heaters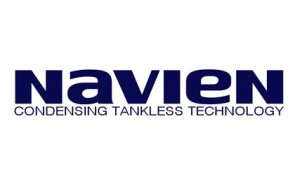 Navien Condensing 98% Tankless Water Heaters provide an unlimited amount of hot water at a steady temperature, whenever you need it, for as long as you need it.
The following are features of the Navien tankless hot water heaters;
Endless Hot Water Supply
Ultra Condensing Efficiency 98%
Built-in Circulation System ("A" model only)
ECO Navien Technology
Extended Lifecycle
PVC Venting & Easy Installation
Optimal and Stable Operation
Leak Detector
Air Intake Filter
Space Saving
Ultra Condensing Efficiency
Because this product boasts the industry's highest efficiency rating (98%), it means customers can cash in on low annual operating costs as well as receive the best payback, compared with conventional tankless or tank-type water heaters. Navien's Condensing 98% Tankless also enjoys the highest gallons-per-minute (GPM) when comparing input BTUs.
 Delivers hot water to fixtures quickly resulting in water conservation
 No minimum flow rate: get hot water even at very low flow rates of 0.1 or 0.2 GPM
 Eliminates any hot/cold/hot stacking, the so-called "Cold Water Sandwich"
 Saves additional money and time by eliminating the pump purchase cost and on-site installation costs
 Prevents heat exchanger from freezing
Why choose a Navien Condensing Tankless Water Heater?
Efficiency. Navien utilizes "condensing technology," giving their water heaters a 0.97 Energy Factor.
These extremely efficient and eco-friendly units will provide extra savings for you and your family for years to come.

Innovative water heating products have always been a Stiebel Eltron focus. Stiebel Eltron pioneered basic tankless technology almost 90 years ago and has been refining it ever since. Today they are the world's leading tankless manufacturer, with over 20 million units sold worldwide.
Tankless, also called "on-demand", or "instantaneous" water heaters differ from tank water heaters. Unlike a tank that always keeps a large amount of water stored at full temperature, a tankless water heater is inactive until there is a demand for hot water. Once the unit senses there is water flowing through it, it activates its heating elements to quickly get the water up to the desired temperature. This demand could be from a sink, shower, dishwasher or washing machine, for example. Tankless electric water heaters offer major energy savings, are compact and can be installed nearly anywhere plumbing allows.


Trust us for your total home comfort needs.